For investors¶
Trading Strategy offers investor direct investments in algorithm trading strategies.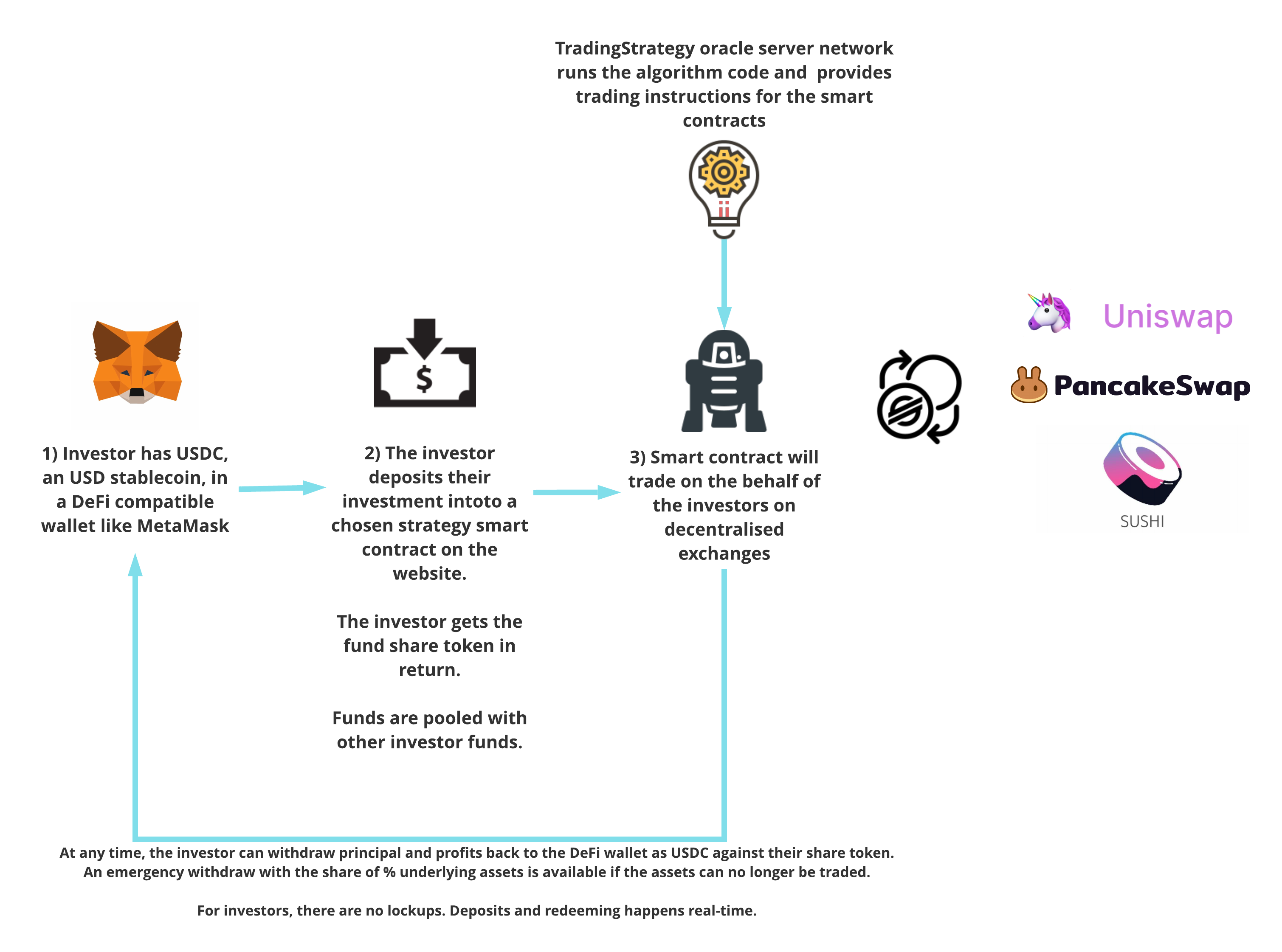 Easy user experienced Users can directly invest and withdraw from their wallet

Algorithms trade on decentralised exchanges across different blockchains

Algorithm trades real-time, based on technical analysis data, and it is likely to beat any non-professional trader doing trades themselves

Algorithms aim to offer better yield than decentralised finance:term:risk-free rate, but less:term:drawdown risk than buy-and-hold strategies

Algorithms aim to beat the index yield that could be e.g. hold BTC, hold ETH, hold DeFi top 10 tokens

Investors see the backtested and the live performance of a strategy and can assess the risk themselves
How to invest¶
The investor needs to hold the reserve currency of the strategy. In most cases, this is USDC coin.

Investors click Invest on the chosen strategy on Trading Strategy.
Smart contract benefits¶
The user can withdraw and deposit in real-time, there is no delay for the redemption

Smart contract, non-custodial system protects against insider fraud and fee manipulation

Third parties can easily verify if trades and fees have been correctly calculated
Supported wallets¶
Secure hardware wallets like Ledger and Trezor

Desktop wallets, like MetaMask

Mobile wallets, like those enabled by WalletConnect protocol